'Staying Positive': How High School Athletes Cope With Unusual End To Senior Year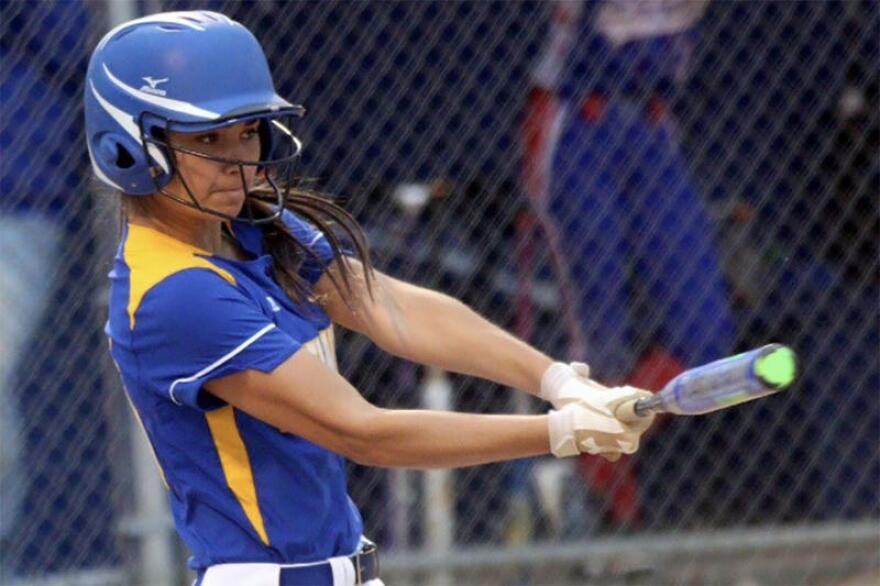 The abrupt halt to spring sports due to the coronavirus pandemic has taken athletes by surprise at every level, but some high school seniors say they're learning more about gratitude amidst the rapidly changing situation for students and schools.
Indiana's school closures will eat up most, if not all, of the spring season, and some athletes have to sort out what that means for their college sports careers too. But for student athletes who aren't playing sports in college, like track athlete Emma-Kate Moore from Knightstown High School, teammates are helping them navigate the ever-evolving situation.
Moore says she's been devastated by losing so much of the spring of her senior year. But she says a recent message of encouragement on the group chat with her team helped her change her thinking.
"And that kind of just made me realize like, you know there's more to life than just my senior year," she says.
READ MORE: Can I Go For A Walk? Here's What A 'Stay-At-Home' Order Really Does
LEE MAS: ¿Qué Necesita Saber Acerca Del Coronavirus? Tenemos Respuestas.
Abby Bannon is from Crawfordsville High School and captains her school's fastpitch team. She says she and some of her teammates are considering joining a community slow-pitch league to keep playing in the summer and are looking at plans for self-organized competitions or practices.
She says she's been trying to figure out what else she can do to help people during such a difficult time. She and a friend ended up writing a song to recognize the uniqueness of her class' situation.
"I want to be able to cure the coronavirus, and help all of these people but obviously I can't do those things and so the only thing I felt like I could do in this situation was to write about it," she says.
And while Savannah Strieter from Evansville North High School agrees that adapting to the numerous and sudden changes to the final months of school is tough, she says she knows other people are struggling too.
"I think the biggest thing that is helping me keep my mind during all of this is trying to be a part of the solution and not a part of the problem," she says.
But no matter what comes next, Strieter says the unexpected closures have taught her not to "wish away" time left in school, or any other part of life.
And Lydia Lake from Franklin Central High School in Indianapolis agrees.
She plays tennis and says she's grateful for the experiences she's had with her sport so far. And she says an unusual senior year like this one won't be as hard to accept if it means stopping or slowing the spread of COVID-19 – especially, if it means things get back to as normal as possible by the time she starts college.
"It really does suck that I won't have a lot of lasts, but I'm trying to have a lot of firsts in college, so I think it's the smartest thing right now to make sure everyone's healthy," Lake says.
The fate of the rest of the school year and school-based sports have yet to be fully determined.
But ultimately, all four athletes agree: times like these make it even more important to play every game like it's your last, because someday it will be – whether you know it or not.
Contact Jeanie at jlindsa@iu.edu or follow her on Twitter at @jeanjeanielindz.
This is a rapidly evolving story, and we are working hard to bring you the most up-to-date information. However, we recommend checking the websites of the Centers for Disease Control and Prevention or the Indiana State Department of Health for the most recent numbers of COVID-19 cases.