Ball State Expert: FAA Right To Speed Drone Testing, Regulations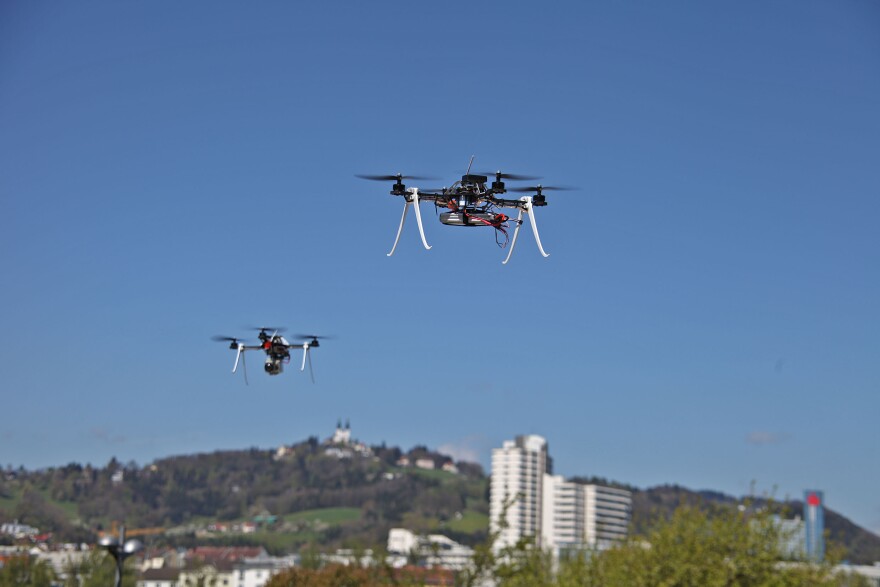 An Indiana tech expert is speaking out on the Federal Aviation Administration's new Pathfinder drone program.
Ball State University Director of Emerging Technologies Jonathan Blake Huer calls the program a "good step in the right direction." Huer says the explosion in the number of drones and all sorts of concerns surrounding them are causing the FAA to move quickly on new regulations.
"The FAA is trying to be a regulating body that works and clarify rules that still keep the public appropriately safe," Huer says.
The Pathfinder program includes three companies, CNN, PrecisionHawk and BNSF Railway, all of whom will explore how drones will be used in their respective fields. CNN will test them for newsgathering purposes; PrecisionHawk will monitor drones in monitoring crops in rural areas and BNSF Railway will look at how drones can be used to inspect tracks and rail infrastructure.
Huer says the commercialization of drones is ahead of federal regulation and safety standards and the FAA is playing catch up.
"You don't want to fly a drone over a football stadium or a baseball game or something and crash into the middle of the game and cause problems and whatnot," Huer says. "So, there are still some restrictions that they need to work out but that's what they're trying to do and that's the whole idea of this Pathfinder program."