WBAA was licensed on April 4, 1922 as an AM station. Please take some time to browse through our long history. If you have additional details about our history, please email WBAA AM & FM.Special thanks to Dave Samuelson and Aaron Fiddler who have assisted with the content of these pages.New audio content was posted on November 30, 2012.
April 4, 1922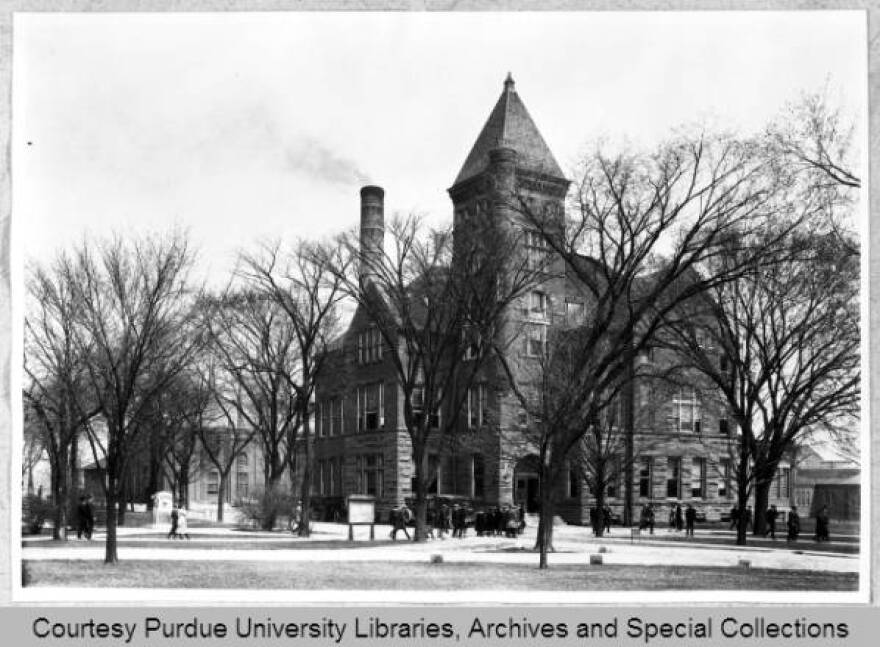 WBAA received its license to operate on this date, April 4, 1922, however there was no notice in the news until later in the month.
The Purdue Exponent - Tuesday, April 4, 1922
Conference Radio News Service to Suspend Operations Next Week
The final test of the Western Conference Radio News Service will be made on next Monday evening. Atmospheric conditions are rapidly becoming worse, and the season for best radio operation is now over. In the test last night the Purdue station, 9YB, heard several stations call the central broadcasting station, WHA at the University of Wisconsin, but in each case they failed to get through. Purdue was heard at Wisconsin but could not be copied because of the static. Wisconsin with a powerful C. W. or continuous wave installation was easily readable in spite of the atmospherics.