Educators address future of public schools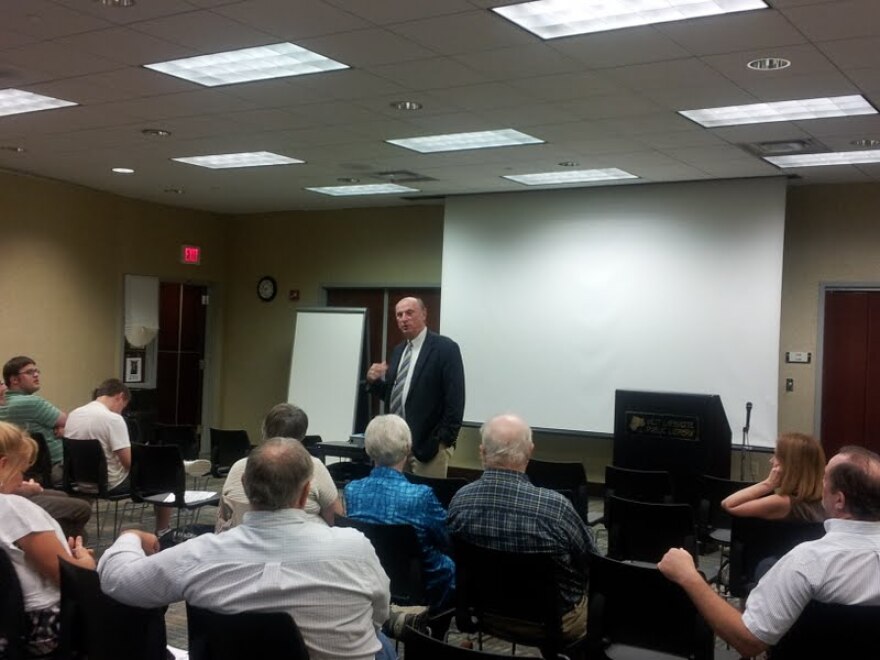 Two educators are talking to voters about the impact the upcoming election will have on public schools.
President of the Indiana Coalition for Public Education Vic Smith and former Lafayette School Corporation Superintendent Ed Eiler addressed several issues during a forum Thursday night in West Lafayette.
Smith says public school funding is one of the main issues not only this year, but of the future.
"The question of our generation, really, is should public money go to private schools or private institutions? I think the answer should be 'no' they should stick with public institutions," he said. "Surely there are public schools that need help, we need public money to remediate those students instead of sending them off to some private schools."
Eiler, who retired this summer, says voucher and private schools lead to inequality in the school system.
"In having work with a school that we have helped turn around, it requires additional resources, as much as people don't want to acknowledge that, you can get the job done, but are we willing to make that commitment" he said. "If you allow some children to opt out of that failing school, you still have a lot of children left in that failing school."
"We allow some people to capture certain words like 'choice' and they use them and misconstrue them," said Eiler. "That word has been captured by people with an agenda to privatize schools when in fact the choice isn't a parental choice, it's giving schools the choice to choose their students," Eiler added.
The forum was sponsored by Democrats Sheila Klinker and Rick Cornstuble who are running for the state House of Representatives.