Local Governments Jump At Road Funding, But How Far Will It Go?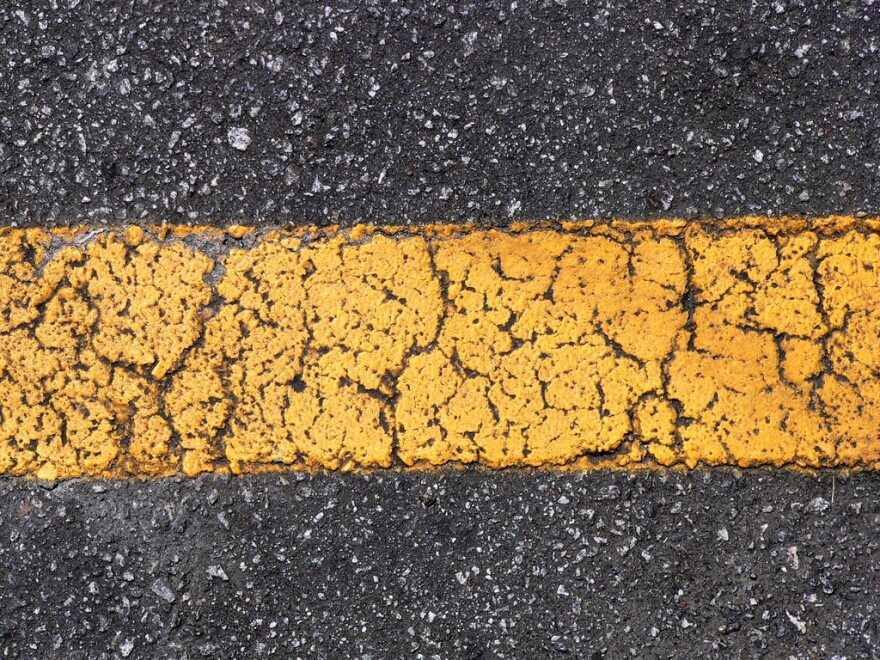 As if there aren't enough orange construction barrels on Indiana roads, drivers should brace for more.
Repairing roads was the priority this year when state lawmakers voted to return local income tax dollars to cities, towns and counties across the state.
How The Cash Can Be Spent
Seventy-five percent of the money must be spent on roads.
Lawmakers allowed local governments to spend the remaining quarter of the money they're getting back on a non-road project or to put it away for future use.
And, elected officials in Lafayette, West Lafayette and Tippecanoe County have hatched plans to use the funds in different ways.
Commissioner Tom Murtaugh says the county may use its cash to pay off the lion's share of the remaining construction debt on a parking garage at Second and Columbia streets in Lafayette.
He says the county is paying 4-percent in interest, and it's not worth getting a lower rate because the bonds will be paid off in four years anyway.
"It does make some sense, since we're clearly not earning anywhere close to 4-percent in interest, to just pay those bonds off early instead of depositing this money into our existing rainy day funds," Murtaugh says.
West Lafayette Mayor John Dennis says he plans to stretch the city's $1.6 million distribution by using it to apply for 50-50 matching grants from the state department of transportation.
Tippecanoe County Highway Director Opal Kuhl (CUE-ull) estimates the county's five-million dollar allotment for roads can resurface and repair 50-60 miles of road.
Lafayette Mayor Tony Roswarski says he plans to put $1 million in the city's rainy day fund -- achieving a longtime goal of having an amount equal to 10-percent of the general fund budget in reserve.
"That will empower this $1.6 [million] to basically be doubled and give us another opportunity to further with the roads, with actually resurfacing our roads and streets," Roswarski says.
Matching Grants
State lawmakers used state reserve funds to create the local road and bridge 50-50 matching grant program this year to help communities shore up crumbling infrastructure that's been neglected as fuel tax revenues have declined in recent years.
Tippecanoe County is requesting $700,000 to rebuild a section of Old County Road 350 South, just south of Veterans Memorial Parkway and east of US 52.
Murtaugh says fixing the road is the most cost effective way to access more than 200 acres of farm land which may become the community's next large industrial site.
"It's an important piece of ground because of the proximity to the interstate and to the fact that it has connection to rail and plus the proximity to SIA and other important manufacturers in that area," he says.
Roswarski says his city will request $1 million to resurface Columbia, South, Salem and Union Streets, and to reconstruct Kossuth between Sagamore Parkway and Farabee Drive.
"Those are significant thoroughfares for the community," Roswarski says. "They take thousands and thousands of cars a day, and so any of those would be a good win for us."
West Lafayette Mayor John Dennis says he also plans to request matching dollars for resurfacing, but says his city won't allocate the $1.7 million it's getting back from the state for one specific project that would require a lot of pre-planning.
"So there is a timeline on the expenditure of these funds," Dennis says. "So for us, what we're going to do is look at our road survey and probably apply most of this toward local resurfacing projects."
Unintended Consequences
But as Indiana municipalities prepare to spend their windfall of road repair money, some officials worry a glut of requests could drive prices up.
Crawfordsville Mayor Todd Barton says his city's bids for summer roadwork are coming in as expected.
But he worries the $700,000 Crawfordsville will receive from the legislature won't go as far if contractors are weighing similar work around the state…
"Because as the state releases all of these funds for roadwork, and all of this roadwork is going on all over the state, it starts to create a market that get very tight," Barton says. "And you'll see, I think, contractors raising their price to do work because they simply have a great deal of work to do."
All told, about $435 million for infrastructure improvements will be sent back to local taxing bodies in 2016, starting this fall.