Pence: State Could Spend Some Of Its Reserves On Road Work Next Year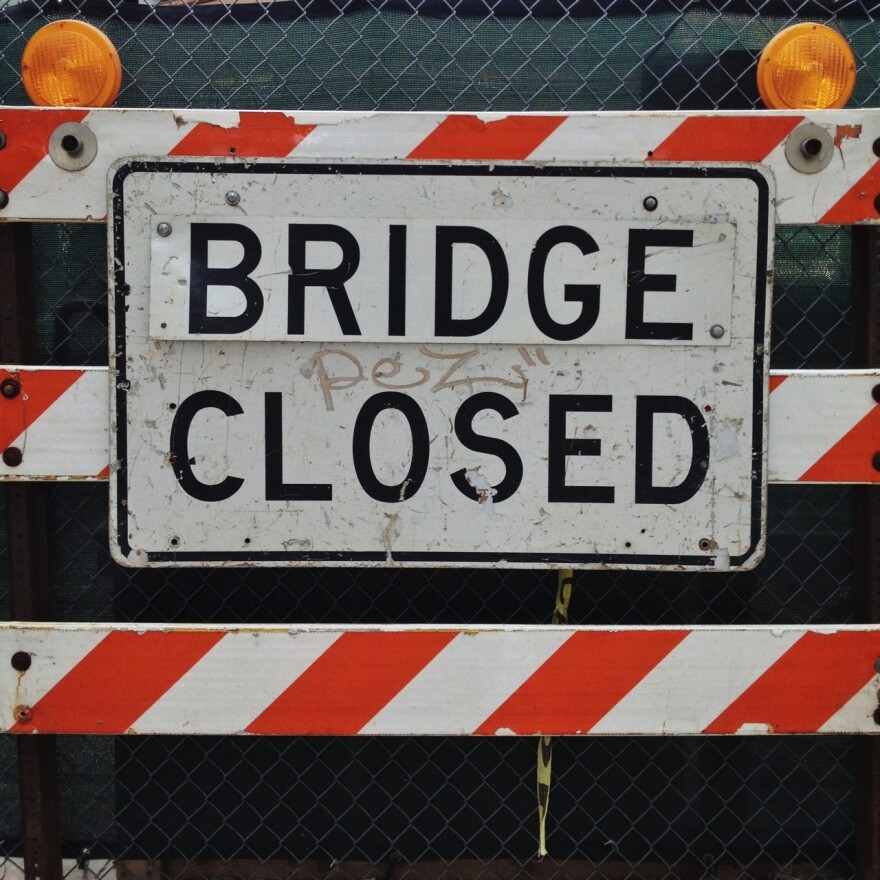 Governor Pence is dismissing charges by opponents that the closure of a bridge on I-65 near Lafayette is a result of neglected maintenance.
Pence says the bridge over Tippecanoe County's Wildcat Creek was scheduled for replacement next spring. But while engineers are still trying to determine exactly why the bridge sank several inches into the ground, Pence says INDOT's tentative conclusion is that other construction work caused the bridge to settle.
He says engineers are studying whether erosion around an underground aquifer may have played a role as well.
Pence praises INDOT for moving quickly to close the bridge.
"The economic impact is very significant," Pence says. "This is a major artery of commerce for the state of Indiana and we're going to work 24/7 to determine how quickly we can get that back open to the public."
Democrats have charged the state could have prevented the closure by holding less money in reserve and accelerating repairs.
Pence says the problem appears unrelated to the bridge's overall condition. But the governor says he's open to setting aside extra money for roads next year without waiting for the 2017 budget session, as long as reserves remain above the 12.5-percent threshold he's said is needed as insurance against an economic downturn.