New Release: Transcending Liszt By Gerstein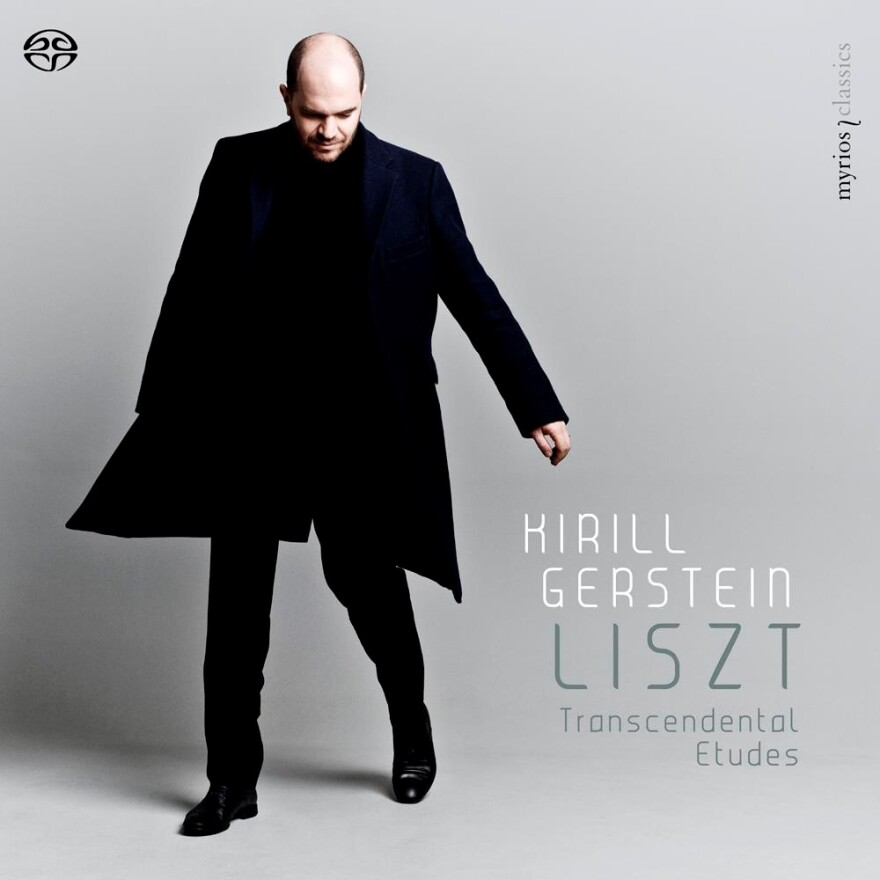 Kirill Gerstein is a multifaceted pianist who performs around the world. His critically acclaimed recording of Tchaikovsky's Piano Concerto No. 1 in the original version is delighting audiences. Now Kirill has recorded Franz Liszt's Transcendental Études. WBAA's John Clare spoke to Gerstein about this new Myrios recording.
Kirill Gerstein is the sixth recipient of the prestigious Gilmore Artist Award, presented every four years to an exceptional pianist who, regardless of age or nationality, possesses broad and profound musicianship and charisma and who desires and can sustain a career as a major international concert artist. Since receiving the award in 2010, Gerstein has shared his prize through the commissioning of boundary-crossing works by Timo Andres, Chick Corea, Alexander Goehr, Oliver Knussen, and Brad Mehldau, with additional commissions scheduled for future seasons. Kirill was awarded First Prize at the 2001 Arthur Rubinstein Piano Competition, received a 2002 Gilmore Young Artist Award, and a 2010 Avery Fisher Grant.
According to Gerstein, "Transcendental is a keyword to interpreting Liszt's monumental cycle, as it relates to the numerous ways in which Liszt goes beyond the usual. The 12 immensely challenging pieces that make up the cycle go beyond the mere traditional pedagogical function of an etude, transcending the boundaries of mid-19th century piano writing. Nearly every technical device in piano compositions since Liszt was invented by him or is an elaboration of a seed planted in his works. These piano textures were invented in the decades that he was busy with the Transcendental Études. Most of the études, in title and content, go beyond the normal reality and depict the impressionistic, ghostly, and the visionary. The musical impressionism, the depictions of the worlds beyond everyday life and the physical challenges make the cycle into one of the towering mountain peaks of piano literature."
Inspired by Ferrucio Busoni's aphorism, "Bach is the alpha and Liszt is the omega of piano playing," last year Mr. Gerstein presented Liszt's cycle at both Carnegie's Zankel Hall and London's Wigmore Hall alongside Bach's three-part inventions and selections from Bartók's Mikrokosmos to wide acclaim. The New York Times reported, "[Gerstein] ended with a dazzling performance of Liszt's 12 Transcendental Études, some of the most difficult music ever written for the piano... The audience seemed stunned, deliriously so..."
We highly recommend this recording for it's lush, crisp sound, and for the incredible virtuosity. It's ideal for that classical music lover on your holiday list!